Hammer & Hand: Residential Construction
New Homes & Remodeling
For over 20 years we have had the pleasure of working on a variety of homes here in the Pacific Northwest. From historic matching to high performance buildings, we harness finely-honed craftsmanship and environmentally responsible construction techniques to transform clients' homes.
Craftsmanship Meets Building Science
Much of our remodeling occurs in homes that have stood for over a century, with valuable embodied energy and narrative contained within.  We are proud to renovate both these and newer homes to fulfill the needs of today's households, and, in the process, help these dwellings attain another century of utility and life.
Tell Us About Your Project
Our Process
From start to finish we want to be part of your project team. While we don't perform design in-house, we work with a variety of architects and designers to make each project one-of-a-kind and are we are happy to help you find the right match.

Reviews
"Everybody that came into our house was very considerate and respectful of us as homeowners. We ended up with a master bathroom which is my dream. It's reflective of a pacific coast beach on a cloudy calm day. It's perfect." –  Jane Bremner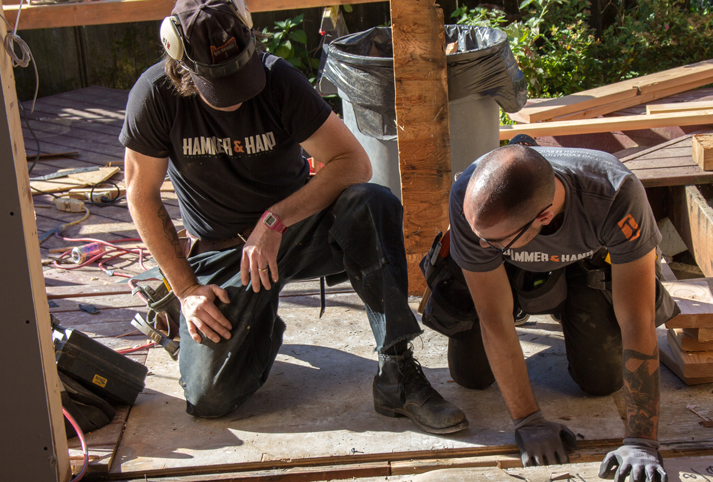 Meet the Team
We're incredibly proud of our people. Our career carpenters are highly skilled, trustworthy, and innovative. Our supervisors and administrators are experts at time management and organization. Your project is safe in their hands.