Who We Are
Established in 1995 by two Reed College graduates, Sam Hagerman and Daniel Thomas, we began as a remodeler of historic Portland homes.  Our work quickly expanded, however, and now includes new home building, commercial construction, and the execution of both traditional and modern designs by the region's top architectural firms.  In 2011 Hammer & Hand expanded to Seattle and into the Bullitt Center, the noted Living Building and "greenest office building in the world."
Our Approach
Better building through service, craft, and science.
A company of carpenters, we construct buildings that sustain and delight by empowering employees, harnessing 21st century building science, and advancing the tradition of craftsmanship.  This effort is built on five pillars: Craft, Building Science, Collaboration, Rigorous Project Management, and Empowered Employees. Read more.
Environmental Ethos
Since founding Hammer & Hand in 1995 we've been guided by an ethic of quality, durability and beauty embodied in John Ruskin's words from over a century ago:
"When we build, let us think that we build forever.  Let it be such work as our descendants will thank us for."
We build to last, the most fundamental definition of "sustainability."  This sustainable construction is achieved through precision craft and high performance building techniques.
Partnering With Architects
For Hammer & Hand, project development is a collaborative process between architect, general contractor, and client to design and build the best response to the project's program. Unlike the single-source "design-build" model that tucks design functions behind builders' walls, our approach is to partner with independent architects in an open process that provides clients with two advocates rather than one.
This means that the project itself gets three advocates – the architect, the builder, and the client – each independently empowered to champion a unique set of advocacies critical to project success. Read more.
Locations
Portland, OR
1020 Southeast Harrison Street
Portland, OR 97214-4709
(503) 232-2447
Visit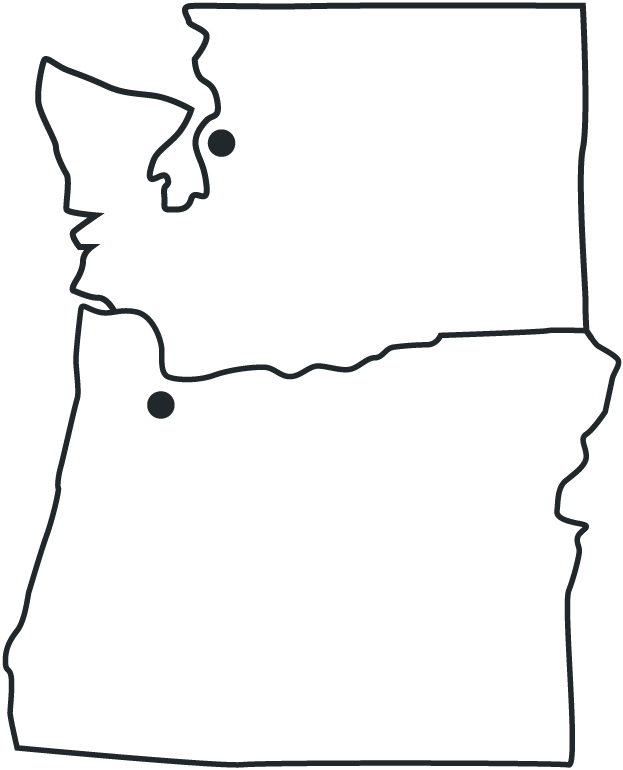 Seattle, WA
2450 6th Ave. S #100
Seattle, WA 98134
(206) 397-0558
Visit
Careers
Join the top carpenters in Portland & Seattle.
Our employees are key to our fundamental purpose: delivering excellent service and an excellent product. Our business is built upon the greatness of happy and highly-trained staff whose work is infused with integrity.
At the center of this concept beats the rhythm of respect, compassion and stewardship. It's about the work, for sure. But it's also about the people. From client to carpenter, supplier to sub, us and them, it's about taking care. We take care of business, but we also take care of each other. We watch out for our people.
We are always looking for the best talent to join our team. If you find a position that fits your experience, strengths and passions, we welcome your application.
See Job Listings
Awards and Affiliations