Hammer & Hand:Beautiful Bathroom Remodels in

Portland & Seattle
WE BUILD ONE-OF-A-KIND BATHROOMS
Whether you're looking to add a powder room, remodel a bathroom, create a primary suite, or want to include a bathroom as part of a larger remodel, the professional contractors at Hammer & Hand are here to help.
Please note that, except under very special circumstances, we usually only remodel bathrooms as part of a larger project.
The bathrooms we build are far from ordinary. From handmade tile to custom cabinetry, we work with beautiful, unique materials selected by you and your designer to create your own personal oasis.
Get in Touch
Our Process
Remodeling a bathroom can be disruptive and our goal is to make it as stress-free as possible. Part of how we accomplish this is getting involved early, collaborating with your designer to anticipate and resolve potential complications before they happen.
Pricing
Like all projects, the cost of a bathroom remodel varies by scope. Cost will differ by size and type of project – powder room versus master suite, for example. Factors like finish choices, current plumbing configuration, and range of "extras" (think heated floors, added skylights, soaking tubs) also contribute to the pricing of a project.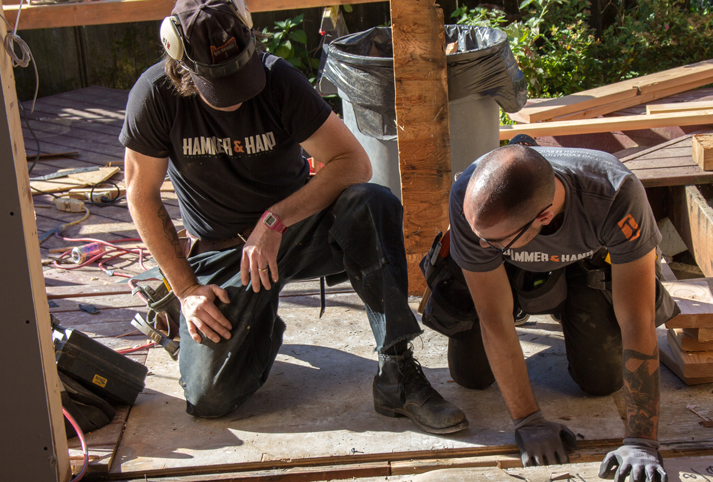 Our Crew
We're incredibly proud of our people. Our career carpenters are highly skilled, trustworthy, and innovative. Our supervisors and administrators are experts at time management and organization. Your project is safe in their hands.