Built to Order
Atmosphere is a critical aspect of any restaurant's success – be it sit diner, bistro, tavern, or black tie. We work with restauranteurs and their designers to create not only an eatery, but an unforgettable experience for their clientele.
Corner!
Organization and strict project management are crucial to transforming a blank slate to the next "Best New." Our experienced team of supervisors and carpenters are skilled in meeting tight turn around timelines while balancing the many moving parts of a restaurant build out.
Let's Get Started!
Custom Crafted
Looking for something special? Our woodshop carpenters are skilled and agile enough to craft just about anything you can dream of. From bars and counters to dining tables and accent walls we can build what you need to make your business stand out.
Our Projects Get Noticed
We work with many outside designers and architects to create unique restaurant spaces for our clients –  and the press notices. Seattle Met featured one of our restaurant build-outs, Big Chickie, a Peruvian chicken restaurant in the Hillman City neighborhood of Seattle.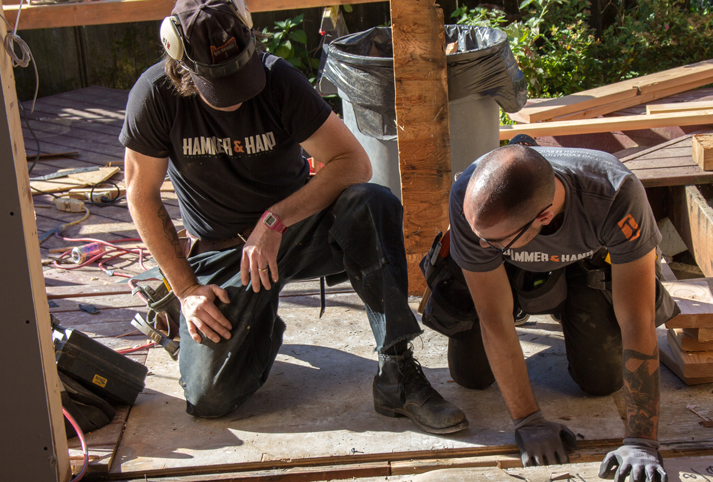 Our Crew
We're incredibly proud of our people. Our career carpenters are highly skilled, trustworthy, and innovative. Our supervisors and administrators are experts at time management and organization. Your project is safe in their hands.