Hammer & Hand:
The Experts in Kitchen Remodels
Creating Kitchens That Are Functional & Phenomenal
We understand that a kitchen doesn't just have to be easy on the eyes. We'll work with your designer to ensure you get a kitchen you'll love!
Regardless of size or style, our team of expert craftspeople creates beautiful spaces to cook, laugh, and live in. Whether your dream is a cozy built-in nook for two or a kitchen befitting a grand Thanksgiving base of operations, we can build it.
We've been remodeling kitchens in Portland and Seattle for decades and we look forward to helping you create a space to make memories for years to come. 
Tell Us About Your Project
Our Process
From start to finish we want to be part of your project team. While we don't perform design in-house, we work with a variety of architects and designers to make each project one-of-a-kind and we are happy to help you find the right match.
Pricing
Like all projects, the cost of a kitchen remodel varies by scope. A finishes-only project on one end of the spectrum and full-gut, moving walls transformation on the other. Plans from a designer are necessary in order to provide the most accurate quote.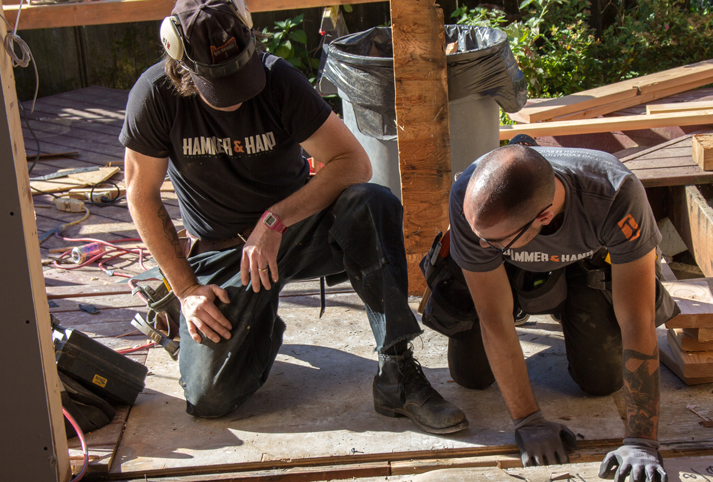 Our Crew
We're incredibly proud of our people. Our career carpenters are highly skilled, trustworthy, and innovative. Our supervisors and administrators are experts at time management and organization. Your project is safe in their hands.