Meet Mac, Project Supervisor, Carpenter, and Senior Builder!
Mac (given name Michael Casares) joined Hammer & Hand as a carpenter in the fall of 1998. A native Oregonian, Mac was raised on a farm and started working as a laborer for his uncles at the age of 13. Mac had a brief stint on a crew building a hotel in Los Angeles right out of high school before he moved to Colorado for much of the 90s. Aside from his time in Colorado spent building in the summer and teaching snowboarding in the winter, Mac has spent the majority of his career at Hammer & Hand.
When asked what drew him to being a builder, Mac replied,
"I wouldn't say I always had a passion for this kind of work but found that I picked it up pretty easily and excelled quickly. The passion came later when the commitment to carpentry was made."
With an aptitude for highly technical and outside-the-box projects, the creative and analytical Mac continued to excel at Hammer & Hand, eventually becoming one of our most indispensable team members. In addition to his Project Supervisor duties, Mac also handles a lot of company operations, oversees hiring, and serves as a valued voice in the Hammer & Hand Diversity, Equity & Inclusion Team.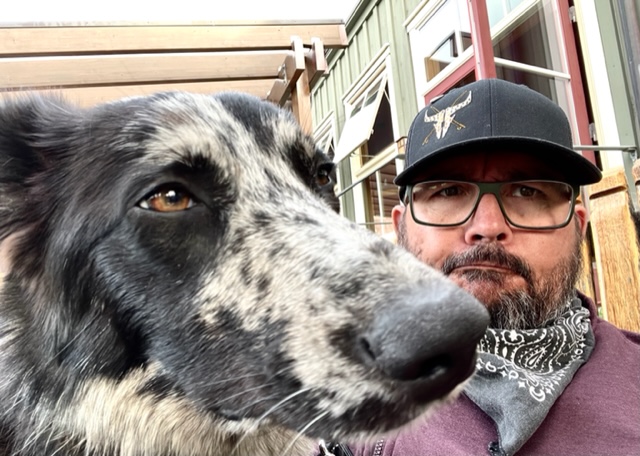 Affable and quick to throw down a pun or one-liner, Mac endeared himself quickly to co-workers and supervisors alike. These days, he is commonly seen with his Insta-famous dog Cricket (@the_world_according_to_cricket) and recently welcomed a new pup, Olive, to the family!
Follow Mac on Instagram @mac_casares
---
Meet more Hammer & Hand Team members!
Apprentice Carpenter Annie Rentz
---
Check out one of Mac's recent projects
---
Follow Hammer & Hand on Instagram @hammerandhandbuilds and YouTube!
Back to Field Notes